Ultraman: Monster Movie Feature
Directed by
Hajime Tsuburaya
Produced by

Toshiaki Ichikawa

,

Masayoshi Sueyasu

Written by

Tetsuo Kinjo

,

Shinichi Sekizawa

,

Shozo Uehara

,

Bunzo Wakatsuki

Music by

Kunio Miyauchi

Distributor
Toho
Budget
TBA
Box Office
¥200 million (Tokyo)[1]
Running Time
79 minutes
(1 hour, 19 minutes)
Aspect Ratio
1.37:1
"
Hooray! Our ally Ultraman! Defeats the monsters! (シュワーッ! ぼくらの味方ウルトラマン! 怪獣どもをやっつけろ!)
"
— Tagline
Ultraman: Monster Movie Feature (長篇怪獣映画ウルトラマン,   Chōhen Kaijū Eiga Urutoraman?) is a 1967 tokusatsu Kyodai Hero film produced by Tsuburaya Productions, and is the first film in the Ultraman series. Toho released it to Japanese theaters on July 22, 1967, as a double feature with King Kong Escapes.
Plot
To be added.
Staff
Staff role on the left, staff member's name on the right.
Directed by   Hajime Tsuburaya
Produced by  

Toshiaki Ichikawa

,

Masayoshi Sueyasu

Music by  

Kunio Miyauchi

Cinematography by   Masaharu Utsumi, Koichi Takano
Written by  

Tetsuo Kinjo

,

Shinichi Sekizawa

,

Shozo Uehara

,

Bunzo Wakatsuki
Cast
Actor's name on the left, character played on the right.
Appearances
Gallery
Main article: Ultraman: Monster Movie Feature/Gallery
Theatrical releases
Video releases
Avex Trax DVD (2006)
Discs: 1
Audio: Japanese
Subtitles: None
Special features: None
Notes: Aspect ratio is 1.33:1
Videos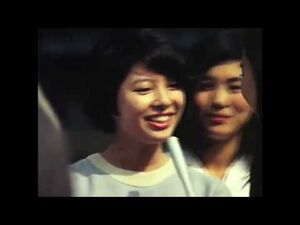 Japanese Ultraman: Monster Movie Feature trailer
Trivia
External links
References
This is a list of references for Ultraman: Monster Movie Feature. These citations are used to identify the reliable sources on which this article is based. These references appear inside articles in the form of superscript numbers, which look like this: [1]