Kemur Man

Subtitle
Kidnapping Phantom
(誘拐怪人Yūkai Kaijin?)
Nicknames
Kemur
Type
Seijin
Height
1st Gen.: 1.9 to 30 meters


2nd Gen.: 55 meters
2013: 14 centimeters to 30 meters[1]

Weight
1st Gen.: 40 kilograms to 15,000 tons


2nd Gen.: 16,000 tons
2013: 150 grams to 15,000 metric tons[1]

First appearance
Ultra Q Episode 19: Challenge from the Year 2020 (1966)
Latest appearance
Ultraman X Episode 16:
Feature Report! 24 Hours Inside Xio (2015)
Relations
Alien Mefilas (Ultraman),
Hikaru Raido (UltraLive user)
Allies
Alien Babarue, Alien Zetton, Dada,
Cicada Woman
Enemies
Ultraman Ginga, King Pandon
Portrayed by
Satoshi Furuya (Ultra Q),
Haruo Nakajima (Ultraman)
Voice actors
Tomokazu Seki (Ultra Zone),
Koichi Toshima, (Ginga; X)
Sounds
To be added
Kemur Man (ケムール人,   Kemūru Jin?) is a seijin that first appeared in episode nineteen of the 1966 television series Ultra Q.
Appearance
To be added
Origins
To be added
History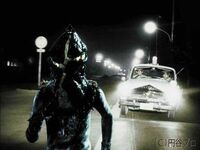 To be added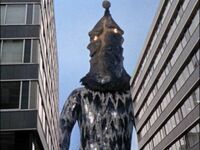 To be added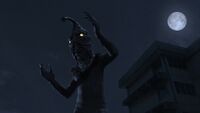 To be added
To be added
To be added
To be added
Other Media
To be added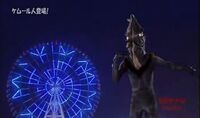 To be added
To be added
Abilities
Human Disguise
To be added
Super Speed
To be added
Size Change
To be added
Teleportation Goo
To be added
Shrink Gun
To be added
Gallery
Main article: Kemur Man/Gallery
Sounds
The sounds Kemur Man emits are modified from the Matango's laugh, with the audio being played in reverse.
Trivia
References
This is a list of references for Kemur Man.
Community content is available under
CC-BY-SA
unless otherwise noted.