Gromite

Subtitle
Space Conglomerate Monster
(宇宙礫岩怪獣Uchū Tsubuteiwa Kaijū?)
Type
Alien Kaiju
Height
55 meters[1]
Weight
50,000 tons[1]
First appearance
Ultraman Mebius Episode 38:
Phoenix Stronghold (2007)
Latest appearance
Mega Monster Battle: Ultra Galaxy Legends the Movie (2009)
Allies
Ultraman Belial (master; MMB:UGLtM),
Mukadender, Frogos,
Angross (MMB:UGLtM),
Jashrine, Lunatyx, Robuerga Ⅱ,
Alien Valkie, Birdon, Kelbeam
Enemies
Crew GUYS, Ultraman Mebius,
Alien Mefilas, Angross (UGMMB),
King Joe Black, Gomora
Roars
TBA
Gromite (グロマイト,   Guromaito?) is an alien daikaiju that first appeared in episode 15 of the 2006 television series Ultraman Mebius.
Appearance
To be added
Origins
To be added
History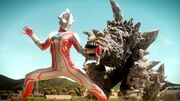 To be added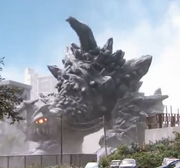 To be added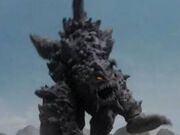 To be added
To be added
Abilities
Burrowing
To be added
Dark Light Bomb Fireball
To be added
Armor
To be added
Reform Rock Regeneration
To be added
Suction Feeding
To be added
Weaknesses
to be added
Gallery
To be added
Roar
Gromite's roars are a combination of the monsters, Fire Golza from Ultraman Tiga and Blitz Blots from Ultraman Gaia.
Trivia
References
This is a list of references for Gromite.
Community content is available under
CC-BY-SA
unless otherwise noted.