Garamon (ガラモン,   Garamon?) is a mechanical kaiju that first appeared in episode thirteen of the 1966 television series Ultra Q.
Design
To be added
Origins
To be added
History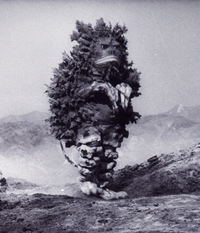 To be added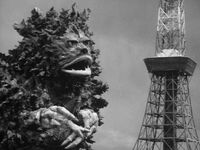 To be added
Other Media
To be added
Abilities
Garadama
In Ultra Q, Garamon can encase itself in a Garadama meteorite which allowed Garamon to survive the impact when it crashed on Earth. The impact also caused most of the water in the lake to evaporate when the Garadama landed in the lake.
Teleportation
In Redman, Garamon has the ability to teleport from one place to another.
Weakness
If the radioactive meteor used to control the monster is contained with a special foil and unable to emit its radiation, Garamon will deactivate.
Gallery
Main article: Garamon/Gallery
Roar
The sounds Garamon emits are cicada sounds.
Trivia
See Also
Community content is available under
CC-BY-SA
unless otherwise noted.