Alien Guts

Subtitle
Alter-ego Alien
(分身宇宙人Bunshin Uchūbito?)
Nicknames
Guts, Buffins of Abadon,
Bolst, (Ginga S)
Vorst, Doppel (Orb the Movie)</small></sup>
Type
Seijin
Home world
Planet Guts
Height
Normal: 2 to 40 meters

2006: 2 to 51 meters

Weight
Normal:
200 kg to 10,000 tons

2006:
200 kg to 38,000 tons

First appearance
Ultraseven (1967) Episode 39: The Seven Assassination Plan (Part 1) (1968)
Latest appearance
Ultraman Orb the Movie: Lend Me the Power of Your Bonds! (2017)
Relations
To be added
Allies
To be added
Enemies
To be added
Portrayed by
To be added
Voice actors
Akira Hirose, (Showa)
Masaharu Satō, (Heisei)
Piston Nishizawa, (UM&UB)
Naoki Tatsuta, (UGMMB:NEO)
Kaneko Harii (Ginga S)
Sounds
To be added
Alien Guts (ガッツ星人,   Gattsu Seijin?) is a seijin that first appeared in episode 39 of the 1967 television series Ultraseven.
Appearance
To be added
Origins
To be added
History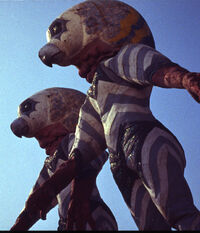 To be added
To be added
To be added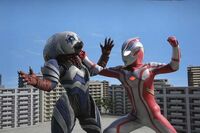 To be added
To be added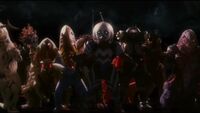 To be added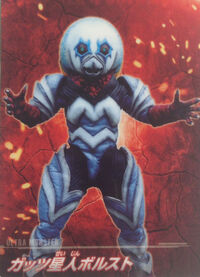 To be added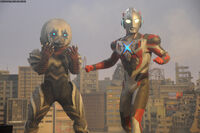 To be added
Abilities
To be added
Gallery
Main article: Alien Guts/Gallery
Trivia
Community content is available under
CC-BY-SA
unless otherwise noted.