Aboras (アボラス,   Aborasu?) is a kaiju that first appeared alongside Banila in episode nineteen of the 1966 television series Ultraman.
Design
To be added
Origins
To be added
History
Ultraman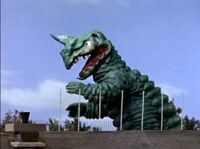 To be added
The Flying Monster Island!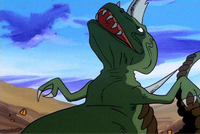 To be added
Tails from the Crypts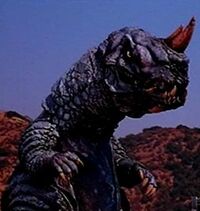 To be added
Ultraman X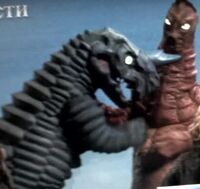 To be added
Abilities
Melt Bubble
To be added
Durability
To be added
Weaknesses
To be added
Gallery
Main article: Aboras/Gallery
Roar
Aboras' roars are reused Varan roars.
Trivia
The suit that was used to portray Aboras in

Ultraman

was modified from the Red King suit from episode eight,

The Lawless Monster Zone

. Afterwards, the suit was modified back into Red King for the monster's appearance in episode twenty-five,

Strange Comet Tsuiphon

.
References
This is a list of references for Aboras.
Template:TheUltraman Template:Ultraman:TheUltimateHero Template:BelyudraComponents Template:UltramanX